Yeah I know, I'm not asian but these ladies have amazing skin and their skintone and other features are very similar to those of latina ladies so I thought you may like this article by TotalBeauty.com. Kisses.
From Sandra Oh to Lucy Liu, these celebrities know how to play up their Asian beauty.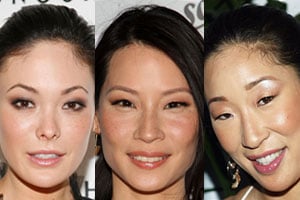 One thing all Asian women do have in common? The ability to look absolutely stunning. These stars show off their radiant skin, pouty lips, flirty lashes and smoldering eyes, and here we'll give you the scoop on the makeup techniques they use.
See looks
¡Vivan, amen y rían!